A nasty little company, McColo Corp, was knocked off-line this week and an emidiate result has been a sharp drop in the amount of spam being sent world wide.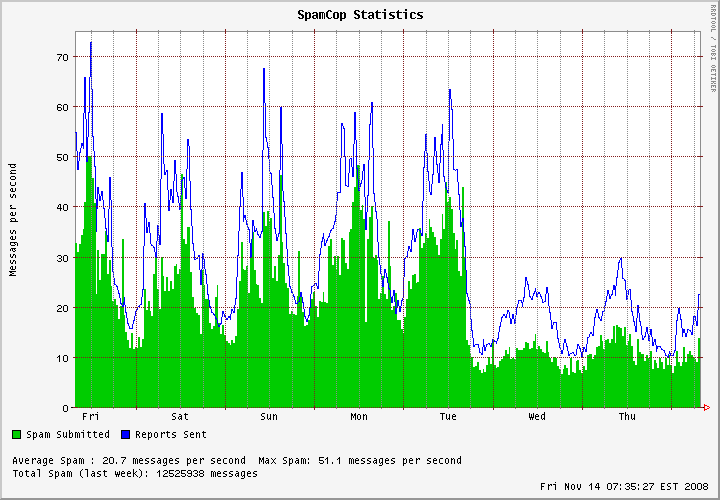 Graph from
Spamcop
,
IronPort Systems, Inc
.
As we can all see this is a big hit and a big win.